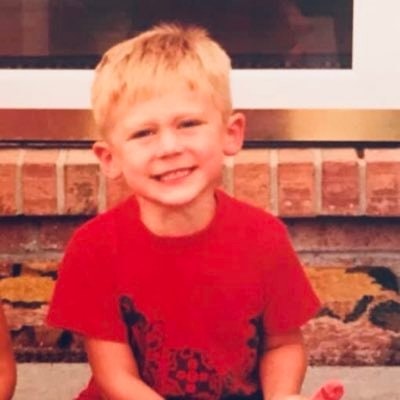 Known for creating stories for the hopeless romantics, Dean Parker is an American director born and raised in Loveland, Ohio and is currently based in Los Angeles. He is a graduate of the Ohio University School of Media Arts & Science.
Since being enthralled as a kid by movies like Toy Story, Harry Potter, and E.T, Dean has never stopped making films. Over the years, his work has been selected for screening at dozens of film festivals, including the National Film Festival for Talented Youth (NFFTY) and the Academy Award qualifying Nashville Film Festival and Cinequest Film Festival. At age 19, he was the recipient of the 60th CINE Golden Eagle Award for Narrative Youth Media, joining previous CINE winners such as Steven Spielberg, Martin Scorsese and Robert Zemeckis. Most recently, he was awarded a student Emmy award for directing his final collegiate film: Virtually in Love.

Dean's reoccurring themes of romanticism, misunderstanding, belonging and desire have been an important part of what he creates. His excitement for storytelling possibilities and working with new and talented collaborators is what keeps his passion for filmmaking alive. He hopes that with each project he undertakes that not only will each viewer experience an emotional journey, but that he will also find something new to improve on as a filmmaker and as a human-being.
---
CONTACT
deanparkerfilm@gmail.com
---
ACCOLADES
2021 NATAS Ohio Valley Emmy Student Production Award - Long Form Fiction (for Virtually in Love)
2017 CINE Golden Award for Narrative Youth Media (for Images)
2021 Official Selection at Cinequest Film & VR Festival (for Dead Emerson: Sucker Punch)
2020 Official Selection at National Film Festival for Talented Youth (for Dead Emerson: Sucker Punch)

2017 Official Selection at Nashville Film Festival (for Images)